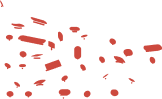 CHANG, I-Wen
張懿文
latest update:2023-03-21
CURATOR PROFILE
I-Wen Chang is an Assistant Professor at Taipei National University of the Arts. She received her PhD in Culture and Performance at the University of California, Los Angeles (UCLA). Her areas of specialization include salsa dance, Taiwanese theatrical dance, digital performance, interdisciplinary and intercultural performance. She serves as a board member of "International Association of Theatre Critics (Taiwan)"; and "Taiwan Dance Research Society." I-Wen is the co-author of the book Pina Bausch: Dancing for the World (Taipei: National Performing Arts Center, 2007), and a performance critic for the Artist Magazine (Taipei) and Performing Arts Review Magazine (Taipei) since 2007. Her academic articles are published at Journal for the History of the Body, Inter-Asia Cultural Studies, Arts Review, Taiwan Dance Research Journal.
CURATORIAL INTERESTS
I-Wen Chang's research interests include digital performance, live arts, Curating Performativity, contemporary dance choreography, interdisciplinary and intercultural performance. She uses anthropological and cultural studies' fieldwork approach to explore issues related to critical ecologies, indigeneity, anthropocene, and South in performance.
CURATORIAL EXPERIENCES
2022

"Love and Death of Sentient Beings," 2022 Taiwan Art Biennale, co-curated with Taiwanese curator Manray HSU, at National Taiwan Museum of Fine Arts, Taichung, Taiwan (https://youtu.be/dPWgrhen5Co)

2021

"Digital Corporeality," at C-Lab, Taipei, Taiwan

2020

TJIMUR Arts Festival - "Her Breath," Pingtung Sandimen, Taiwan

2018

"Tradition in Near Future: Ritual Corporeality in Contemporary Taiwanese Arts," at Taiwan Academy in Los Angeles, USA

2017

"Hot Body, Cool Tech: Performative and Choreographed Bodies in New Media," National Taiwan Museum of Fine Arts, Taichung, Taiwan
EDUCATION
2015

Ph.D. University of California, Los Angeles (UCLA), September 2015, World Arts and Cultures/Dance, with concentration in Culture and Performance

2008

M.A. Taipei National University of the Arts, Taipei, Taiwan, January 2008, Art History, with concentration in Contemporary Art Theory and Criticism

2005

B.A. National Chengchi University, Taipei, Taiwan, June 2005, Business Administration
EXPERIENCES
2017-

Assistant Professor, International Master of the Arts Program in Cultural and Creative Industries (taught in English), Taipei National University of the Arts

2017

Dramaturgy, "Dance and the Moving Image Workshop", at Taipei Performing Arts Center

2017

International Delegate, invited and sponsored as an independent curator, at Liveworks Festival of Experimental Art, Sydney, Australia

2016-2017

Adjunct Assistant Professor, International Master of the Arts Program in Cultural and Creative Industries, Graduate Institute of Trans-disciplinary Arts, M.F.A. Fine Arts Program, Department of Dance and Center for Teacher Education, Taipei National University of the Arts

2015-2016

Critical Studies Instructor, Department of Dance Theatre, AMDA College and Conservatory of the Performing Arts at Los Angeles

2016

Adjunct Dance Instructor, Department of Dance, Santa Monica College, CA

2014

Visiting Fellow, European Research Center on Contemporary Taiwan, Tübingen, Germany (summer, 2014)
PUBLICATION
Publications

2022

Beyond Dancing: Dance in Contemporary Art, Taipei: Bookman

Peer-reviewed Journal Articles

2022

"Dancing me from South to South— On Wu-Kang Chen and Pichet Klunchun's Intercultural Performance," Inter-Asia Cultural Studies, Vol. 23, No. 4, pp. 611-626

2020

"Dancing me to the Cosmopolitan: Taiwanese Salsa Travel at International Salsa Congresses," ARTS REVIEW, No. 38, pp. 79-124

2016

"Modernity and the Formations of Female Bodies: Dance Hall Culture in Taiwan during the 1920s and 1930s," Body Politics – Zeitschrift für Körpergeschichte/Journal for the History of the Body, No. 7, Volume 4, pp. 63-83

2014

"Are Dancers Robots? A Theoretical Consideration of the Body between Human and Robot in Performance," Taiwan Dance Research Journal, No.9, pp. 107-121

Book Chapter

2022

"Behalf: Chen Wu-Kang and Pichet Klunchun's 'Non-Western-Centric' Transcultural Performance," Networked Bodies: The Culture and Ecosystem of Contemporary Performance, Taipei: Taipei Performing Arts Center

2022

"Dancing in Museums: Choreographing Live Art in Taiwan," Networked Bodies: The Culture and Ecosystem of Contemporary Performance, Taipei: Taipei Performing Arts Center

Online articles

2018

"New Horizons in Interdisciplinary Performance Art: Liveworks Festival 2017 in Sydney, Australia," Performance Space: Reflections on Liveworks 2017, Sydney

2015

"Choreographing Diversity and Identity: My experience as a visiting fellow at ERCCT," EATS Newsletter (European Association of Taiwan Studies), Issue 5 - January 2015

2013

"Embodying Global Citizenship: Constructing Identity through Salsa Practice in Taiwan," ERCCT Online Paper Series

2013

"The Aesthetic Encounter between Digital Art and Dance: On the Dance-Theater Film 'The Complaint of an Empress' and Its Implications," DigitArts

2013

"New Aesthetics of Dance and Technology in Taiwan," CultureBot (2013/1/15)

2012

"Leader-Follower: Throwing Out Gender Rules in Taiwanese Salsa Today," CSW Update, UCLA Center for the Study of Women

Conference Papers

2021

"Choreographing Indigenous History in Taiwan — On Wen-Chung Lin and Tjimur Dance Theatre's Performance 'Go Paiwan' (去排灣)," NATSA 2021 online conference (2021/5/20-21)

2021

"Dancing me from South to South — On Wu-Kang Chen and Pichet Klunchun's Intercultural Performance," Inter-Asia in Motion: Dance as Method | Online Symposium (2021/5/15)

2020

"Navigating the South, Negotiating the South Identity: On Chen Wu Kang's Collaboration with Pichet Klunchun," [South-South Performance Coalition: Negotiating between Tradition and Contemporaneity among Taiwanese and Thai Choreographers] panel, WDAAP/TDRS International Dance Conference and AGM (2020/12/27)

2019

"Salsa as an Hybrid Art: On the Works of Taiwanese Contemporary Artist Larry Shao," "Global Pop Cultures. Moving Beyond the High–Low, East–West Divide," conference and workshop, organized by Kyoto Seika University and Zurich University of the Arts (ZHdK) (2019/7/29-31)
AWARD/OTHER EXPERIENCES
Selected Honers, Grants and Awards

2016

Pacific Neighborhood Consortium, Best Poster Award

2014-2015

University of California, Los Angeles, Edna and Yu-Shan Han Endowed Award

Invited Talks

2018

"Ritual Corporeality in Contemporary Taiwanese Arts," Taiwan Academy in Los Angeles, USA (2018/7/21)

2017

"Symposium: Death and the Expressivity of the Body," School of Dance, Taipei National University of the Arts (2017/5/19)

2015

"Salsa in Taiwan," Taiwan Lecture Series, Institute of Chinese Studies, Heidelberg University (2015/6/17, 2015/7/1, 2015/7/15)